This set contains 5 British officers, available fully painted or unpainted.
Figures include one sitting officer in front of a table, one standing officer, another standing office with tea, a standing infantry/tanker officer, and a airborne officer. Good to use with any 1:144 scale vehicles and dioramas. Especially go together well with our M1934 tents.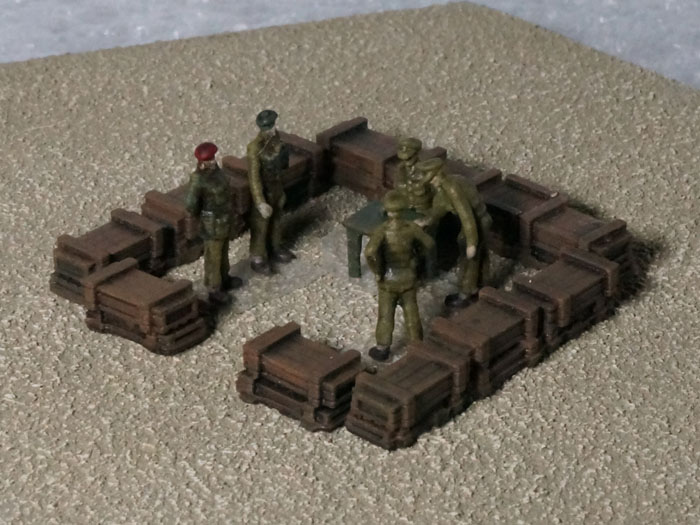 Modelled according to average Caucasian of height 5' 8" to 5' 10" (1.73m to 1.78m). Figure measures approximately 12mm when standing upright. Highly detailed, highly realistic and in real human proportion. NOT big headed cartoon-ish wargame figures!
The soldiers can be assembled for use on wargame table by attaching to foot plates (Foot plates NOT provided, any plastic sheets will do), or can be used as is for dioramas.