This vehicle is fully painted in Panzergrau scheme and weathered. Minor assembling required.
This is a semi armoured version of a Mercedes Benz L4500A with a 2cm Flak Flakvierling 38 fitted for close range anti air defense for armour columns. Side panel of the truck were folded down during anti air operations. Each of the 2cm Flak had a rate of fire of 220 RPM.
This model features a L4500A towing ammunition trailer. The side panels can be folded down so that the model can be operated in travel mode or deploy mode as the real vehicle. The 2cm Flakvierling can be transversed and elevated.


The 2cm Flakverling and its mounting sled can be detached and deployed elsewhere if the customer desires, such as for fixed ground deployment.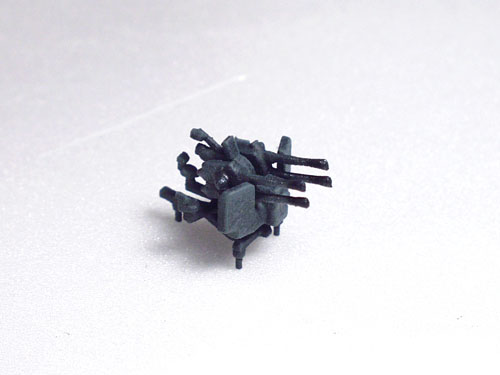 Travel mode


Deploy mode