1:144 WWII German
Fl-282 "Kolibri"
V12/B-0


This model is based on Fl-282 V12 with open cockpit (B-0). Highly detailed features included detail cockpit and engine down to the eight blade cooling fan.
Excellent companion to our Luftwaffe Crew Sets.
This model is made up of 5 parts: Nose, Tail, and two Rotor Blades, and ONE pilot figure randomly selected from 4 different designs painted in Lufwaffe uniform. Afrika Korps versions will be painted in Afrika Korps uniform scheme.

To facilitate shipment, the model will be shipped in Five parts. Minor assembling required.
Green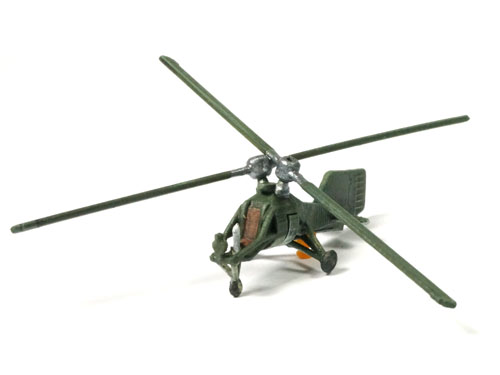 Green Camouflaged


Afrika Korps Dunkelgelb


Afrika Korps Camouflaged


Kreigsmarine Grau

Kreigsmarine Grau Camouflaged