This set contains 10 "Thigh Height" German Tank Commanders in various poses, fully painted in their well known black uniforms.



These figures are for fitting into the commander's cupola and other hatches.


A set of UNPAINTED circular and rectangular hatches are also supplied for conversion.
**Figures are PAINTED. Hatches are NOT.**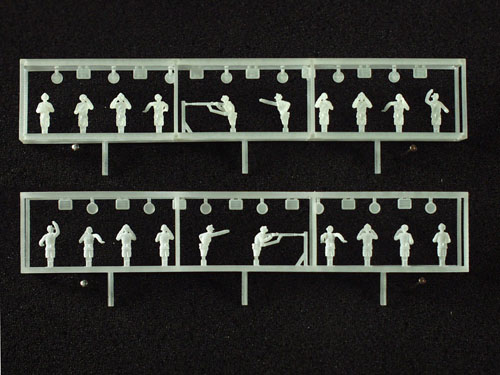 Figures thigh measures roughly 2.5mm in diameter. Using a 3mm diameter drill bit, customer can bore through existing tank hatches and replace it with open hatches.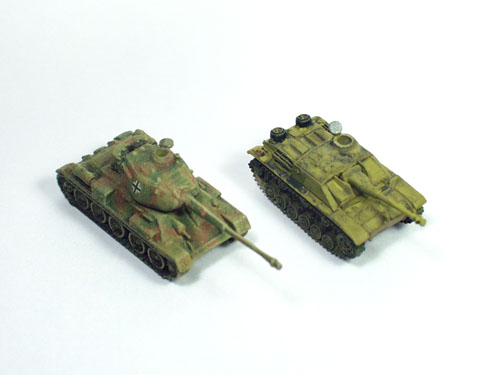 Unpainted and painted samples of hatches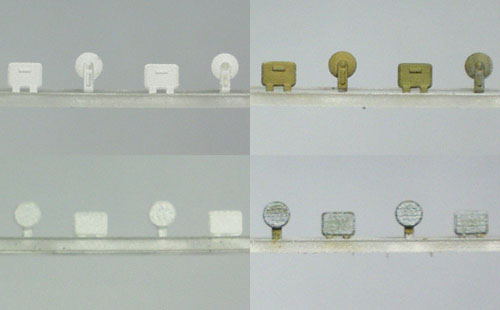 Modelled according to average Caucasian of height 5' 8" to 5' 10" (1.73m to 1.78m). Figure measures approximately 12mm when standing upright. Highly detailed, highly realistic and in real human proportion. NOT big headed cartoon-ish wargame figures!
Digitally mastered, the soldiers are fabricated with state of the art "3D Printing" technology in ACRYLIC RESIN.
The resin material is like regular resin and should be handled as such.