Our new 1:144 GameDio series is a cross between Wargame Accessories and Micro Diorama, or Wargame Dioramas.
Each GameDio base measures approximately 99mm (3.9 in.) Flat to Flat, which makes it sitting comfortably on common wargame Hex bases that measures 100mm flat to flat. It measures approximately 114mm (4.5 in. ) tip to tip.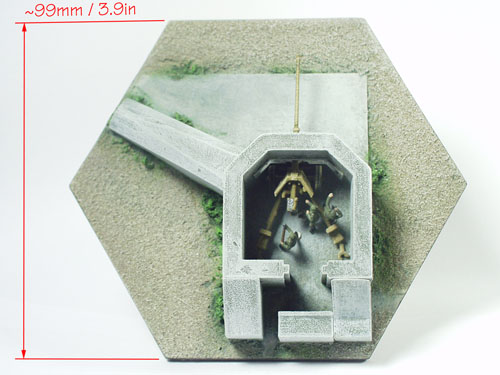 Yet, each GameDio base is designed to have enough free space so that they can be use as diorama base for displaying customers' collection of vehicles and figures.